Classic Land Rovers for Sale Staffordshire
Williams Classics provide the residents of Staffordshire with an impressive selection of classic Land Rover restorations, through their decades of unparalleled experience and extensive knowledge of the Land Rover vehicle and all its workings.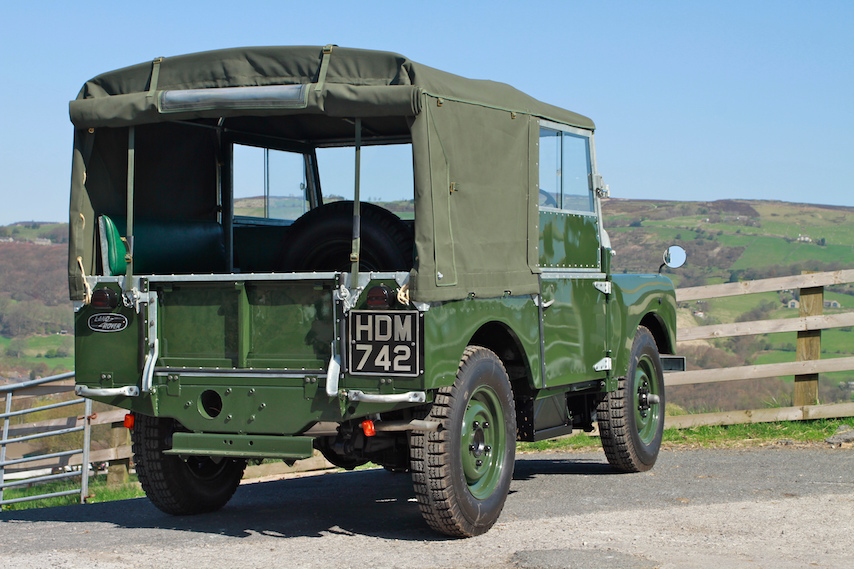 The quality restored Land Rovers in Staffordshire which Williams Classics provide are second to none, with each restoration project undertaken with pride and care. If you're looking to own a vehicle which is a reflection of true British craftsmanship, a restored Land Rover should be your first selection.
The classic vehicles from Williams Classics are the perfect choice for both work and leisure purposes.
Despite still being a popular choice within agricultural industries for their reliability, due to the design of the vehicle the Land Rover is selected by many drivers who simply appreciate their aesthetic appeal.
Since its launch in 1948, Land Rover has continued to offer its followers a vast choice of reliable utility vehicles, which have adapted to incorporate all the latest technological advancements.
Land Rover has managed to create a brand which can be recognised almost immediately and is appreciated throughout the world. Classic Land Rovers are a popular choice due to their timeless design which made so many drivers initially desire the brand.
A Land Rover certainly won't look out of place within the rural areas of the Staffordshire landscape. With farming still part of the Staffordshire economy, a classic Land Rover is the ultimate choice for those within the agricultural industry.
For classic Land Rovers in Staffordshire, Williams Classics should be your first choice if you are looking for a vehicle which ultimately meets and surpasses your expectations in regards to both its design and reliability.