Classic Land Rovers for Sale Tyne and Wear
Williams Classics supply restored classic Land Rovers in Tyne and Wear, with a range of brilliant vehicles spanning from the early founding's of the iconic British brand in 1948 to today.
The ardour inscribed into the father son duo of Williams Classics towards classic Land Rovers allows for the Tyne and Wear area to be provided with an abundant range of the fantastic classic vehicles.
Through decades of interest in these vehicles, the Williams Classics duo have collected an unrivalled amount of knowledge for all things Land Rover, leading them to undertake a number of classic vehicle restorations, providing the finest restored vehicles for  those within the Tyne and Wear area.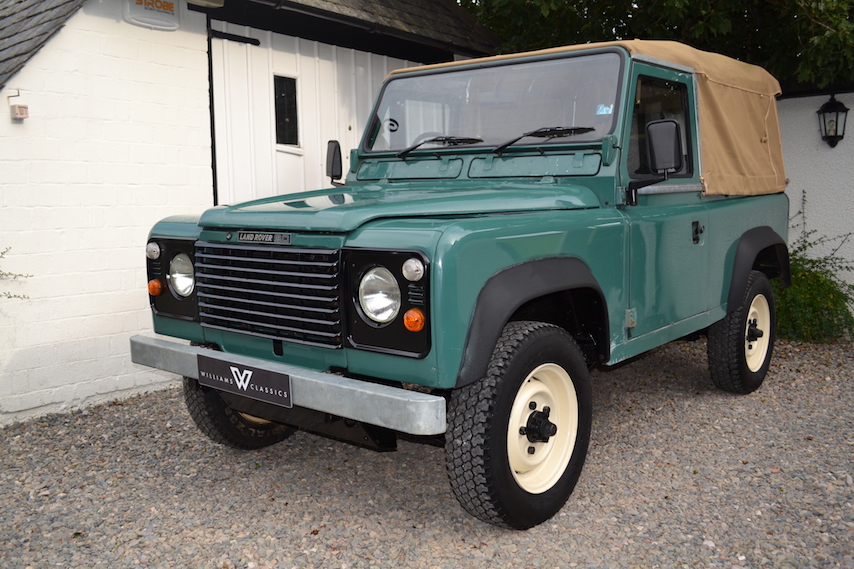 From its beginnings in 1948, Land Rover continues to go from strength to strength in regards to its vehicle development, meaning that there is a huge range of classic Land Rovers available even to this day.
Initially launched to fill a void for those requiring a reliable utility vehicle, the reputation that Land Rover has built up and holds is second to none.
Due to their popularity, Land Rovers can now be seen out of the rural areas and into cities.
From use across the countryside and in farm lands, to personal pride and use, Land Rovers are suitable for an array of drivers.
Whether you'll be taking scenic drives along the coast or taking your vehicle into the towns and cities within the county, your classic Land Rover is sure to offer a reliable drive.
If you've been looking for the perfect classic Land Rover in Tyne and Wear for some time now, there is truly no choice better than that from Williams Classics.
If you have a classic vehicle that is collecting dust in your garage, Williams Classics also offer free valuations so you can know exactly how much it is currently worth.